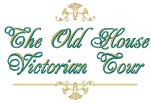 Dining and Food
A visit to the various places breakfast may be served.
The Parlors
Antique and reproduction furniture-lovers paradise!
Victorian Porches and Balcony
Besides giving the house true Victorian style, they are your first welcome to the B&B.
Victorian Dream Gardens
The perfect place to dream, these old-fashioned gardens make you forget time has gone by.
Stairs and Hallways
Guests often comment on how no corner was missed in decorating this home. Even the stairs and hallways are filled with Victorian beauty.
From Pantry to Kitchen
It's hard to believe the busy kitchen at Dreams was once no more than a butler's pantry, while the food was actually prepared in the basement.